And no, moms, I'm not talking about Fifty Shades of Grey. This isn't that kind of naughty post. I'm talking about when your child is naughty/misbehaving.
Maybe it's because I have a degree in psychology that I tend to analyze why Baby Galen misbehaves. I didn't do it much when she was 2 and younger. I think at those ages kids are testing their limits, and it's more trial and error/cause and effect than anything else. I don't really consider tantrums as being naughty either. Those are usually the result of immaturity as far as dealing with emotions.
Baby Galen is 4 now and has moved past the tantrum stage. She's moved past the cause and effect/testing limits stage. She's moved into the deliberately misbehaving stage. By that I mean, she will do things she knows without question are wrong.
I was never a kid who misbehaved much. I didn't like to get in trouble. I didn't like to do anything wrong. I wanted to be as perfect as I could be (maybe not the best thing for a kid to aspire to, but the consequences of that mindset are another blog).
So when Baby Galen misbehaves, especially after weeks of great behavior, I have to ask myself why. When the answer is not 1) she's tired, 2) she's hungry, or 3) she's hungry and tired, the answer is usually she's looking for security.
This is not the way adults think. If I want security in a relationship, I'm not going to treat the other person horribly. I'm going to be a good friend and show him or her that I'm worthy of the relationship. I don't think kids think like that—or at least not mine. I think she acts badly initially because it's funny or she doesn't want to follow the rule and then it turns into will you still love me even if I'm THIS bad?
The answer, of course, is yes. She may not know consciously that her behavior begs that question, but I answer it for her anyway—yes, I love you even when you are acting naughty. Nothing you can ever do will make me not love you. You will always be my daughter, and even when I am angry with you or punishing you, I love you just as much as always.
Have you told your kids that? I don't remember my mom or dad telling me that. Maybe they did or maybe it was implied, but I think it's so important to make sure out kids know it explicitly.
What do you think? Have you found security to be the reason your kids misbehave? For moms of older kids, do the reasons change?
Shana Galen, Multitasker Mama
I'm Shana G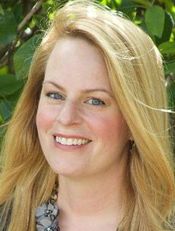 alen, AKA Multitasker Mama (and aren't we all?). I'm a wife, mom to a three-year-old daughter I call Baby Galen. My parenting motto is, "Keep moving. Don't pass out. Don't throw up." Or maybe that's my fitness motto? www.shanagalen.com