In my adult Sunday school class we're doing a unit on Christmas is Not Your Birthday. I sometimes teach the Three-Year-Old Sunday school, so I've missed some of the lesson, but the gist of it is: stop trying to make Christmas perfect and all about you. It's about a gift we were given and a sacrifice that was made.
So we have been trying to think of ways to impart this idea to Baby Galen. It's not easy when, before Halloween, Christmas lights were up at local shopping centers and everywhere you look is a Santa or a Christmas tree. To kids, Christmas is about how much will I get, not what can I do for someone else. But our halfhearted efforts were brought home to us the other day when someone asked Baby Galen what she was going to ask Santa to bring her for Christmas. She immediately whipped out her praying hands and started to pray to Santa. Oh, the horror! My child was praying to Santa Claus. Immediate action had to be taken.

First of all, we talked more about the real meaning of Christmas and how so many kids don't have anything. Along with some friends, we chose a needy family and bought gifts for a little boy about her age. We brought food to the food bank. We donated clothes to the local homeless shelter. I still don't feel like it's struck home yet. Maybe she's too young, or maybe it is sinking in, and I just haven't realized it. She did attempt to pray to Santa again, so that hasn't sunk in!
What do you do to try and help your kids understand Christmas isn't just about consumerism?
Shana Galen, Multitasker Mama
I'm Shana G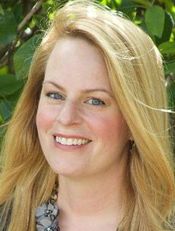 alen, AKA Multitasker Mama (and aren't we all?). I'm a wife, mom to a four-year-old daughter I call Baby Galen. My parenting motto is, "Keep moving. Don't pass out. Don't throw up." Or maybe that's my fitness motto? http://www.shanagalen.com
//