I spent the New Year's Day with some friends. While our kids played and our husbands watched football, we talked about what we were up to. Two of my friends were in the midst of major purges. They were cleaning out closets, toy rooms, garages, even tackling that towering stack of kids' artwork. Then I texted another friend who told me she was spending New Year's Day purging her house, and I started to wonder if we all don't use the new year as an excuse to throw out the old and start fresh.
I get rid of stuff all year long. I'm not very sentimental, so I generally don't have much to purge at any given time. But I do like to keep organized. Recently I decided I needed a better storage system for Baby Galen's "artwork" and a better way to organize all my jewelry. There have been too many times recently when I was going through my jewelry box (boxes and pouches and zip lock baggies) and came across a bracelet or necklace I forgot I had.
So these are my solutions for the artwork and the jewelry.
I got this portfolio at Learning Express. It wasn't cheap (about $20), but I liked that it was over-sized because a lot of the artwork Baby G brings home is on bigger sheets of paper. I thought I would file it by year, putting labeled dividers between each year.
I got this at The Container Store. It might not be large enough to hold all my jewelry, but maybe that will force me to get rid of some of it. And maybe other pieces will be worn more often.
I got this too because I forget what scarves I have all the time too. I have some really pretty ones and only wear them like once a year.
Are you purging for the new year? Do you have any favorite organization tools?
---
Shana Galen, Multitasker Mama
I'm Shana G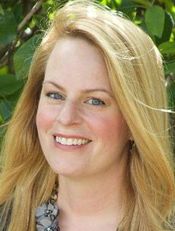 alen, AKA Multitasker Mama (and aren't we all?). I'm a wife, mom to a two-year-old daughter I call Baby Galen. My parenting motto is, "Keep moving. Don't pass out. Don't throw up." Or maybe that's my fitness motto? www.shanagalen.com