Little kids love to be scared. Perhaps I should rephrase that. They love to be surprised. Any game with a "boo" at the end is a winner. So it stands to reason any book with a surprise element is a winner too.
Recently I had to read a book to Baby Galen's class. I asked her to choose the book I'd read, because really she's going to make me read the book she wants anyway, so I might as well pretend it's her choice. She picked Open Very Carefully: A Book with Bite. This is a super cute book that pretends to be a retelling of The Ugly Ducking but is really a book about a surprise crocodile trying to get out of the book.
If you're looking for a gift for the under 5 crowd or a new book to share with your child, try this cute one by Nick Bromley and Nicola O'Byrne.
Shana Galen, Multitasker Mama
I'm Shana G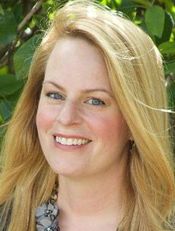 alen, AKA Multitasker Mama (and aren't we all?). I'm a wife, mom to a three-year-old daughter I call Baby Galen. My parenting motto is, "Keep moving. Don't pass out. Don't throw up." Or maybe that's my fitness motto? www.shanagalen.com