Let me just say right now that I am not a perfectionist. I do notice details. I am a bit of a control freak. I am super organized. But I'm not a perfectionist. Sure, I feel bad when I get a review that's not glowing, but it doesn't devastate me (much) because it's not possible for me or anyone to write a perfect book. I could try, but then I'd be working on it forever.
My sister was a perfectionist when she was younger. I used to watch her work on handwriting homework, and she would erase so much, she would make a hole in the paper. I couldn't understand why there wasn't a "good enough" for her. You know, that letter D isn't perfect but it's "good enough." This was handwriting homework, not the world championships. In which case, you'd want an excellent letter D, but no one is perfect.
So imagine my surprise and chagrin when my daughter started showing signs of perfectionism. I remember her being as young as 6 or 7 months, and me telling her, "It's just for fun. It doesn't have to be perfect." After about the ten thousandth time saying that, I realized two things.
1) I could say it all I wanted, but that wasn't going to change her view.
2) I wasn't being helpful.
I don't really know how to be helpful. I think I should acknowledge her feelings of frustration and be sympathetic, rather than dismiss her feelings. But I also can't let her use her perfectionism as an excuse. Recently we were doing some activities to practice her skills with scissors. She's always wanting to use scissors, so I thought this would be fun.
That was my first mistake. I always think things will be fun, but they often turn into exercises in frustration when she can't get it perfect. Trust me, no one is more frustrated than me, when she won't even make more than one attempt because she's crying because her cut wasn't perfectly on the line. No matter that she has never tried to cut on a line before. No matter that she is barely three and just learned how to open and close her fingers to manipulate scissors. No matter that this is supposed to be fun. Fun, I said! Fun, damn it!
She cannot do it perfectly, so she starts with the, "Mommy help you" (which means, help me do this). And now here's the part that irritates me. I have to say no. if I do it for her, then she won't do it herself and she'll never learn. This is just for fun, but that's a lesson that can't go by the wayside even when we're just having fun.
So I say no, and then we have a meltdown, and there goes my fun activity.
Anyone else with a perfectionist child? Any suggestions for coping?
——————————————————————————————————
---
Shana Galen, Multitasker Mama
I'm Shana G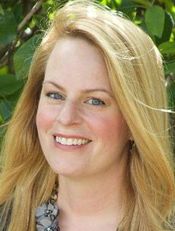 alen, AKA Multitasker Mama (and aren't we all?). I'm a wife, mom to a two-year-old daughter I call Baby Galen. My parenting motto is, "Keep moving. Don't pass out. Don't throw up." Or maybe that's my fitness motto? www.shanagalen.com