There is no more dangerous place for a mother than in a novel. There, a writer can vilify and eviscerate all under the guise of fiction. Think of famous fictional mothers — Mrs. Bennett from Pride and Prejudice, Gertrude Morel from Sons and Lovers, Queen Gertrude from Hamlet. These are some of fictions' most horrid mothers.
But I find, more often, mothers in fiction are absent. I see this in my own novels. In most of my novels, the heroine's mother is either a pest or deceased. The heroine must avoid the mother or find her own way in life.
I've noticed this pattern in my novels before, and I've tried to figure out the reasons behind it. I love my mom and rely on her advice. And that's why I have to get rid of fictional mothers or make them useless. If I want my characters to have to deal with conflict the mother must either be part of the conflict or out of the way, so the heroine is all but alone.
In my most recent release, When You Give a Duke a Diamond, the heroine's mother perpetrated the unpardonable sin of not taking her daughter's side. When Juliette's father dies and Juliette makes a poor decision, Juliette's brother refuses to come to her aid. Her mother does not contradict the brother and leaves Juliette to fend for herself. This is not entirely true. Juliette's mother arranges a meeting with a woman who will become Juliette's mentor, but it is the very least she can do, and it is pure happenstance that this other woman steps in and saves Juliette from what is certain to become a life on the streets.
Have there been any mothers in fiction—movies, TV, or books—that have struck a chord with you? I always liked Marmee from Little Women and Ma from Little House on the Prairie.
One person who comments will be randomly selected to win a copy of When You Give a Duke a Diamond.
——————————————————————————————————
---
Shana Galen, Multitasker Mama
I'm Shana G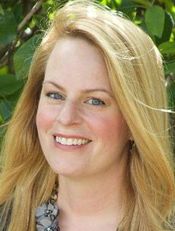 alen, AKA Multitasker Mama (and aren't we all?). I'm a wife, mom to a two-year-old daughter I call Baby Galen. My parenting motto is, "Keep moving. Don't pass out. Don't throw up." Or maybe that's my fitness motto? www.shanagalen.com