I'm the kind of person who does not like change. I don't see why everything can't just stay the same—except, of course, for the things I want to change. If only I were in charge of the world…
One difference between mothering an infant and a toddler/preschooler is that change becomes more gradual. With an infant, every day something is changing. With a preschooler, there are big changes, but they are slower.
Potty training. Big kid bed.
Sleeping and pooping. Throw eating in there and you have every mom's 3 favorite (or least favorite) topics.
As with most aspects of motherhood, I went into potty training blindly (perhaps with a large dose of denial) and was under the impression using the potty was something with a sharp learning curve. Apparently not. Apparently, you can potty train for weeks and months and—please, no—years. It's hard for someone without much patience, like me, to wait this change out. (No idea why Baby Galen doesn't have the patience to sit on the potty for long enough to let something happen!). Especially when I told Baby Galen that I didn't care when she was ready to potty train, but I did request that she actually be ready. None of this potty excitement one day and "no, no, no!" the next day. For a kid who can be way too decisive at times, she is remarkably indecisive at others.
I already see how this is going. She's going to very, very slowly use the potty more often and then all by herself and then at some point in the near or distant future she will be potty-trained. It's like watching a plant grow. It happens so slowly, you don't even notice.
Except this plant has to be dressed and undressed and changed and have her butt wiped.
I feel a bit more in charge when it comes to the big kid bed (Please don't laugh. I want to hold on to one last illusion). We have set the age at 3 for converting the crib to the toddler bed. We have told Baby Galen the change is coming. I am stocking up on supplies—like nightlights, clocks that are supposed to keep kids in bed, and books and toys for her to play with when she, inevitably, gets out of bed. I don't know what to do when she realizes that we don't actually all go to sleep when she does.
What other changes are coming—or will I be blissfully change-free for a few years?
——————————————————————————————————
---
Shana Galen, Multitasker Mama
I'm Shana G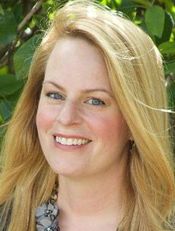 alen, AKA Multitasker Mama (and aren't we all?). I'm a wife, mom to a two-year-old daughter I call Baby Galen. My parenting motto is, "Keep moving. Don't pass out. Don't throw up." Or maybe that's my fitness motto? www.shanagalen.com